Google is giving users more options when searching for a hotel.
The desktop version allows user to sort hotels by User Rating and Hotel Class.
Both the desktop and mobile versions include filtering by Deals, Free Wifi, Free Breakfast, Pool, Pet-friendly, Restaurant, Bar, Air-conditioned, Kid-friendly, or Fitness center.
Check out the screenshots below.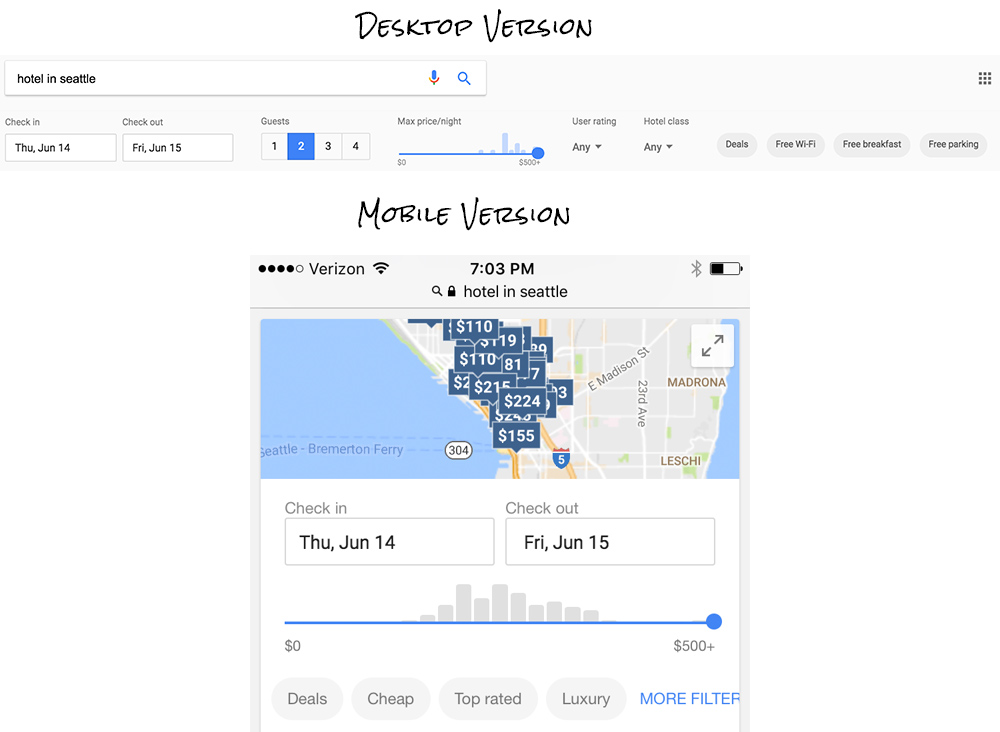 This feature allows guests to easily slide the cost filter or click a simple button to only view cheap or luxury hotels.
Of course, once you choose a hotel, Google pushes ads and OTA options and does its best to hide the website link button.