After location and price, photography is the most significant deciding factor for travelers in search of a hotel.
Your photos create a first impression of the property for viewers. Are your photos inspiring potential guests to book right away or are they discouraging those users from wanting to stay at your hotel?
Images that generate the most bookings are high quality professional photos that are well lit, sharp, and visually appealing.
Poor quality or outdated photos turn guests away from wanting to book with your hotel. Ensure the images are clear and that there are no messy distractions that may take away from the main focus. Be sure that all sheets are perfectly straight with no wrinkles and all items in the room are placed with a purpose.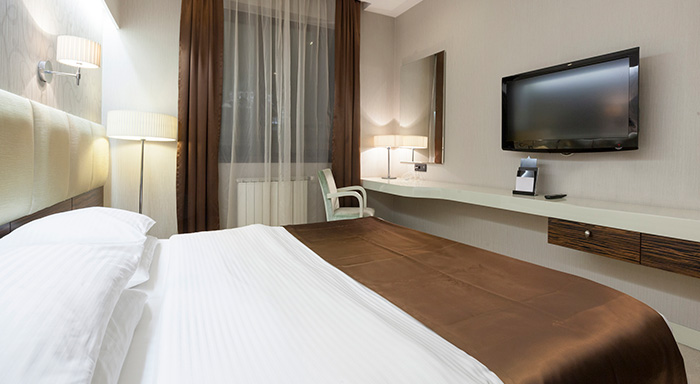 It is important to take new pictures whenever rooms are updated, amenities are upgraded, or if it's been a few years since they have been taken.
If your photos don't catch travelers' attention, then your great services and written content won't matter because they will quickly continue on to the next hotel's site that has better images. You don't want them to appear blurry or pixelated when they are blown up to be viewed.
The reason why images play such a big part in influencing an individual's booking decision is because visual content appeals to their emotions. Travelers want to use your images to envision themselves staying at your hotel before they visit. Give them an accurate experience by including photos of the rooms, lobby, exterior areas, amenities, scenic views, and local attractions. Incorporate any features that make your hotel unique.
When travelers can see the high quality of the hotel from those images, they are willing to pay more for their rooms.
A recent study by Google found that listings with photos and a virtual tour are two times as likely to generate interest. They even offer a resource to find a trusted professional photographer in your area to ensure your photos are high quality and that your property will look great here.
Including excellent photography of your property in your hotel's online presence is vital in securing potential guests' decisions to complete their bookings.