For quite some time, Google's hotel-related searches have generated suggested hotel listings in the area with a corresponding map and prices.
This is a great way to view local hotel search results, but now Google is testing an even better way to compare the listings.
Google has recently added some new filters in a carousel style to help users sort the results of their hotel search. These new filtering options appear just above the listings and include: Top Choices, Guest Favorites, Budget Options, Luxury Stays, and For Tonight.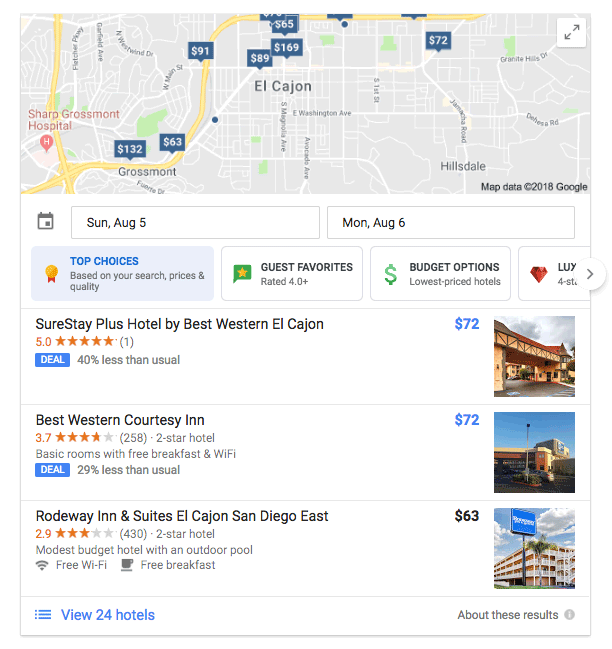 The suggested listings are defaulted to "Top Choices" which are based on your search, prices, and quality. Choosing "Guest Favorites" shows only hotels rated 4 stars or higher. "Budget Options" filters the lowest priced hotels with a max of $65 per night. "Luxury Stays" displays only 4 and 5 star hotels. Finally, the "For Tonight" filter shows a variety of hotels that have immediate availability for that same night.
Clicking any of the buttons takes you to the Maps page with that specific filter activated.
Although this new feature isn't fully rolled out yet, the added filters will make it much easier to narrow down the search to your preferences and find your perfect hotel match quicker. Whether you are looking for the highest rated, lowest priced, or immediate booking options, it will soon be effortless to find exactly what you are looking for!