Google knows traveling is all about the experience and they have recently released a new travel tool to help vacationers find activities in new cities.
Touring Bird
Google's new tool is a website designed for mobile that helps you explore, compare, and even book experiences all in one place! It lists tours, attractions, and activities to do in popular travel destinations.
Touring Bird recommends the top sights that nearly any tourist would already know of, but also includes plenty of other experiences that may not even be known by the locals!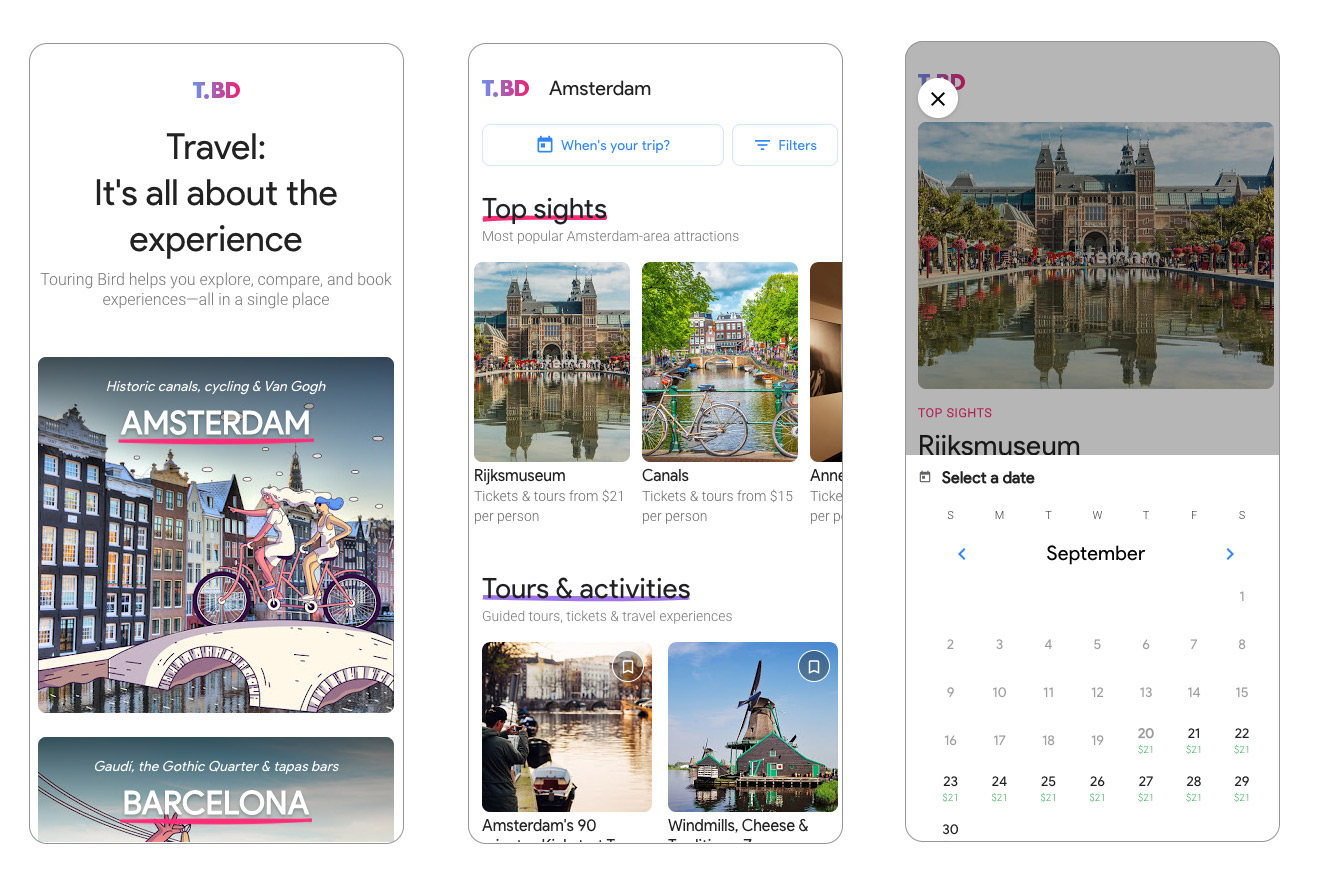 When you select the city you are interested in, there are tons of recommendations separated by top sights, tours and activities, local tips, free tours, and explore by interests. You can conveniently filter activities by price per person (ranging from free to $500+), cancellation policy, duration, and time of day. You can also select the dates you will be traveling so that you are only shown activities that are available during that timeframe.
Top Sights include the city's most popular attractions. Tours and Activities covers guided tours, tickets, and travel experiences. Local Tips gives you recommendations from locals and travel experts. The Free Tours displays guided tours on a pay-what-you-wish basis. And the Explore City by Interests section has many different topics such as kid-friendly activities, essential experiences for city newbies, shopping, art lovers, history buffs, sports and fitness, hidden spots and secrets, and dining, drinking, and cooking experiences just to name a few.
Touring Bird also provides useful tips during the process, such as the best times to arrive in order to avoid crowds or how to get fast-track entry to save yourself time from waiting in long lines. These pieces of advice will make sure that your most valuable time is spent actually enjoying the activities.
Touring Bird is a great tool for vacationers, but it can also be very beneficial to hotels.
Hotels located in or near the featured cities can use this new tool to their advantage by creating valuable content on their website and social media based off of the activities listed. Google has already done all of the work for you!
Create value for your current and potential guests by giving them the inside scoop on where to go and what to do while they visit. They will look to you as a local expert and this will give guests a reason to keep coming back to you. Use Touring Bird to craft posts that your own hotel can use to generate engagement with guests and maintain a positive presence online.
Touring Bird is a part of Area 120 which is an incubator for Google's experimental ideas. They are always creating new products within this cooperative workshop to explore new ideas and see what works best for users.
So far there are only 20 popular destinations to choose from and they are mostly centered around North America and Europe, but Google is assuring us to stay tuned for even more to come in the near future.