All hotels understand the impact of online reviews.
 The main element to gaining positive reviews is providing a great experience for your guests. But after that, many properties do very little to actively encourage reviews. Below are three simple ways to encourage online reviews at your hotel.
Tip 1: WiFi Welcome Page
At many properties, after a guest logs into the WiFi they are redirected to the hotel's website. That site was designed to get guests to book and offers no value to guests already staying at the hotel.
Instead, consider a landing page that is guest-centric and offers all of the info that a traveler needs when staying at your hotel. This page is a great place to request a review. But before you do, it's always best to ask if the guest is enjoying their stay. If yes, ask for a review. If not, ask them to fill out a form or call the GM directly. This approach can help avoid negative reviews.
The Top Suite WiFi welcome page has proven to increase guest satisfaction and online reviews. Check it out here.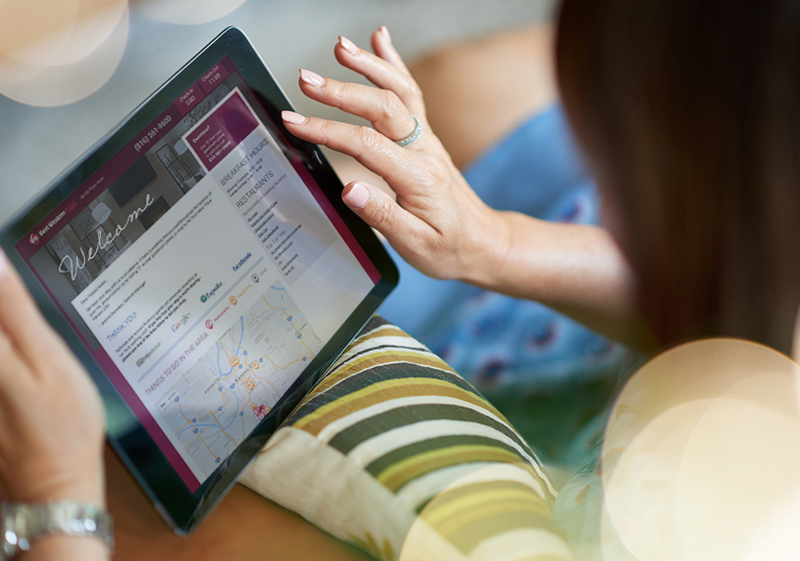 Tip 2: Staff Review Cards
One of the most effective ways to encourage reviews is for staff members to hand a happy guest a review card with a request for a personal review. The personalized approach is compelling and guests are more willing to leave a positive review when they know that the employee that assisted them will appreciate it. There are a number of ways to create these cards, but SmartGuests makes it easy and affordable.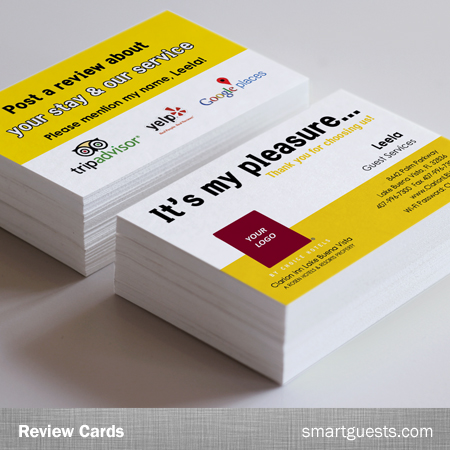 Tip 3: Personal Email From The GM
Most hotels (especially branded hotels) already have systems in place to send emails with links surveys and review sites soon after the guest checks out. Consider sending a text email (from the General Manager's email address) with a personal "thank you, hope to see you again message". Also in the message, include some text about how reviews and referrals are they main way your hotel has built its reputation as a great place to stay in [your city]. It's amazing how a simple, personalized email message can outperform a branded HTML email template.

---
Have questions or need hotel digital marketing ideas?
Schedule a quick 15 minute meeting, I'd be happy to chat.
Posted by: Adam Kline
(888) 988-5485 ext 305
LinkedIn