First off, be sure to encourage guests to follow your Instagram. Since Instagram is owned by Facebook, there are options to advertise and cross-promote ads with your current Facebook fans. You can also include links to your Instagram (along with your other social media sites) on your main website and in emails to your guests asking them to follow you.
Once you have a following, you can now use your Instagram to encourage repeat guests!
1. Inspire Guests
Use photos of scenic views nearby and beautiful room pictures to inspire your guests and make them want to come back to enjoy their stay all over again. Make sure your pictures are high quality. You can also include photos of the hotel amenities guests love such as the relaxing spa, luxurious pool, or delicious restaurant meal photos. Videos are great for Instagram too.
You can use all of the same photo ideas to create videos as well. Remind your followers of the amazing guest experience they had and are sure to have again.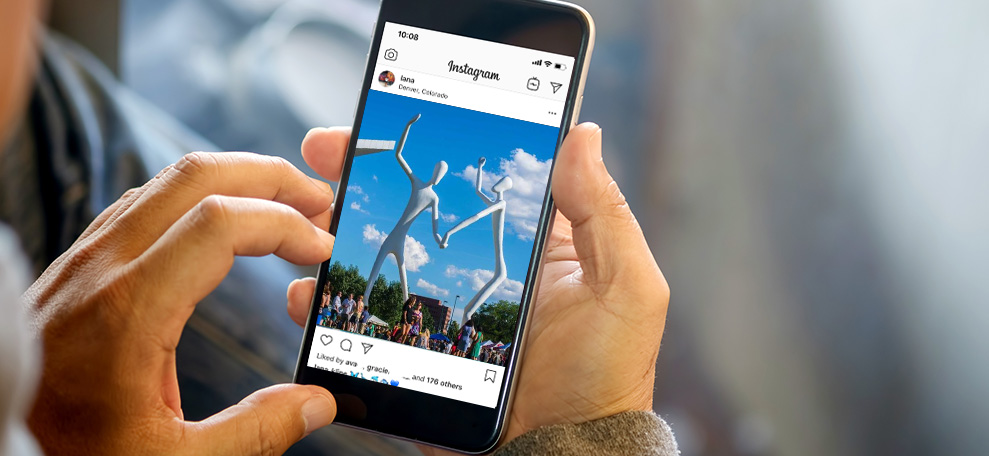 2. Create Photo Contests
Creating contests is a great way to boost engagement and lead to repeat bookings. Just ask your followers to post photos or videos tagging your hotel. You can make it a certain theme or relate it to the current season of year if you want and it's a great idea to have your guests use hashtags too. Hashtags are searchable and can generate more views on a post so you can use hashtags that relate to your hotel, your contest's theme, or even popular hashtags that are relevant. Combining your contest with a popular hashtag will help gain more exposure.
Make sure to engage with those who enter by liking and commenting on their photos. Not only will your followers want to be a part of the contest, but they will also want to come back and stay with you since you create conversations with them online. These kind of contests also give you plenty of user-generated content that you can use in the future!
3. Partner Up with an Influencer
Finding a popular influencer who can promote your hotel is an effective way to expose your hotel to a much larger audience. Search for travel Instagram profiles or popular travelers who have lots of followers and reach out to them. You can either ask their rate to promote your hotel or offer them a free stay if they share a few posts about you.
Make sure you choose an influencer who generates a lot of engagement in their posts. Don't just pick them because of how many followers they have. Look at their photos to see if they get plenty of likes and comments to ensure that a post about your hotel would get just as much engagement.
4. Use Instagram Stories
You can use Instagram stories to post photos or live videos. Posting at least one story daily or on a regular basis will make sure your hotel logo appears at the top of your followers' Instagram whenever they log in. This will make them remember you every time they see your story.
You can keep your stories casual by posting a photo of the lobby or the pool and using a simple caption for that day. The live video feature works great for any events going on at your hotel. You can share videos of weddings on the property, behind the scenes in your restaurant kitchen, and even video tours of the rooms.
5. Share Your Local Area
Make guests want to come back by sharing posts of local places to go or things to do near you. You can reach out to local businesses offering to promote them on your Instagram and asking them if they can do the same for you. Building these relationships can help extend your hotel's reach to that business' followers as well. Sharing posts of the local area helps to promote your destination and give your followers a reason to come stay with you again.

---
Have questions or need hotel digital marketing ideas?
Schedule a quick 15 minute meeting, I'd be happy to chat.
Posted by: Adam Kline
(888) 988-5485 ext 305
LinkedIn